01.12.2007 - Interview

The exclusive interview with James Bertoni on NYLONZINE!


---
SIGNY 2005 - Die Resultate...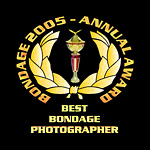 ---
02.11.2005
Who doesnt know about it yet, the brand new A-Magazine? This morning i could take two freshly printed samples out of my mailbox and i was happy to find my pictures of Masuimi Max and Eden Wells! I also found a whole set of pictures from Christophe Mourté, of whom i am a fan! My very first Fetish-Photobook was from him and this had a major impact on my life. Who and what else can you find in the new A-Magazine? www.alufem.com or just buy it!
---
25.10.2005 - Meet James at Skopas castle night!


Also Switzerland has its Fetish-Event! On the 8th of october 2005 the first SKOPAS Castel Night will be held in one of the most impressive castles in the swiss midlands.
One of the organisers, Maria from www.extremdesign.ch my favourite fetish shop in zurich invited me as a photographer. Thank you very much! Isn't it sad that you can only wear these stunning outfits
and costumes once! Thats why we want to give you the opportunity to get your pictures taken in these great surroundings! and its also possible to get large prints of these pictures. Great memories and of course a fantastic SKOPAS-Fetishparty!
I am looking forward to see you all there!
James
---
15.03.2005 - Interview

The exclusive interview with James Bertoni on EROS ZINE!